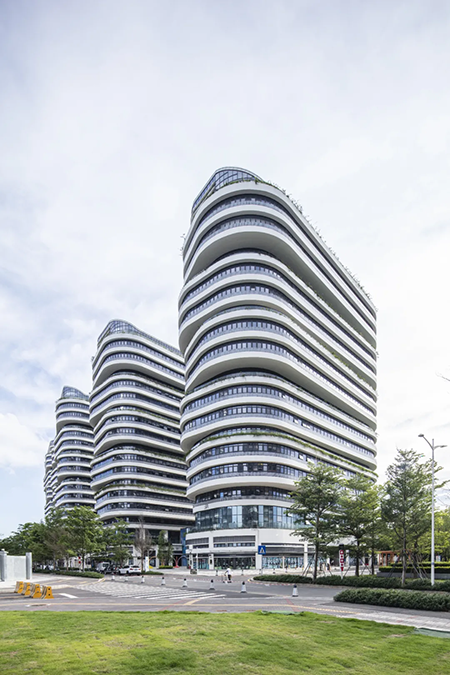 Shenzhen Yaorong Technology Co., Ltd. was established in 2009. It is a global supplier of LED lighting fixtures integrating R&D, production, sales, municipal lighting project undertaking, EMC contract energy management integrated solutions, and an excellent cooperative supplier of EMC projects in China , It is extremely influential in the Asia-Pacific region and even the international LED lighting market.

The management team of Shenzhen Yaorong Technology Co., Ltd. is based on the chairman of the board Mr. Yong Xingchun, and is composed of multiple talents with more than ten years of experience in modern enterprise management. Engineering technical experts, optical experts, structural engineers, electronic engineers. The engineering and technical team accounts for more than 30% and has a strong technical research and development reserve.

Shenzhen Yaorong Technology Co., Ltd. independently designs, develops and produces hundreds of lighting fixture molds. At present, it has more than 120 national utility model and appearance patents with independent intellectual property rights, and a number of invention patents.

Shenzhen Yaorong Technology Co., Ltd. is located in Guangming District, Shenzhen, the national semiconductor lighting engineering industrialization base, with a registered capital of 50 million yuan. The company occupies more than 43,000 square meters. The production base of Yaorong's subsidiary in Jiangmen, Guangdong, covers an area of more than 30,000 square meters. It has a complete design sound field of stamping molds, plastic molds, aluminum alloy, magnesium alloy die-casting molds, optical lens production and assembly cost products in various fields such as hardware, plastics, optoelectronics, etc. It is a physical factory with mature product mold design and development and production technology.

Shenzhen Yaorong Technology Co., Ltd. has fully passed the ISO9001:2015 quality system certification, ISO45001-2018 environmental system certification, and occupational health 18001:2007 standard certification by the Swiss SGS authority. And passed RoHS, CE, UL, ETL, DLC.TUV, SAA, GS, PSE.CCC, CQC, industrial and mining lamp explosion-proof certification, petrol station lamp explosion-proof certification, trademark certification, national photoelectric inspection report, development and reform commission energy-saving product certification, 6000 hours Light decay test report, IP65 waterproof certification. It is the national drafting unit of street lamp standards and the benchmarking enterprise of street lamps in Guangdong Province. At the same time, it has obtained the contract energy management service certification, the first-level qualification for urban and road lighting engineering professional contracting, the second-level qualification for lighting design, the intellectual property system certification, and the CNAS national laboratory certification.

The main products of Shenzhen Yaorong Technology Co., Ltd. are: LED smart street light series, LED grow light series, solar LED street light series, LED stadium light series, LED high bay light series, LED flood light series, LED tunnel light series. And the LED wall pack series,LED parking lot light series are specially designed and optimized for the North American markets. Design and optimize the LED smart security light series for the Japanese market. Yaorong's high-quality and high-performance LED lighting products have illuminated all over the world.
Images display